Survey Results: Desert island songs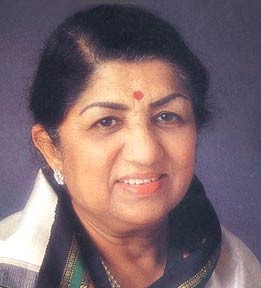 In this SurveykshaN, participants were asked to select up to 35 solos (solos with chorus included) sung by Lata during 1967-2010 for Hindi films, for a desert island scenario. This was the fourth and final period-based survey in the series of Lata surveys. See results of the first part, second part, and third part.
'rainaa biitii jaae' from Amar Prem comes out way ahead of the rest with 55% selections. Eighties got the second spot in Razia Sultan's 'ai dil-e-naadaan' with over 44% votes. On the third place is 'na jaane kyuu.N' from Chhoti Si Baat with over 40% selections. Close on its heels with 40% selections is another Salil C composition 'naa jiyaa laage naa' from Anand. 'chalate chalate yuu.Nhii koii mil gayaa thaa'' from Pakeezah gets a little over 39% votes to become the 5th most favorite song. See complete list of selected songs.
Highlights
* Total number of solos by Lata during 1967-2010: >1400 (in Part 1: 687; Part 2: 690; Part 3: 757)
* Number of songs selected by two or more participants: 343 (in Part 1: 223; P2: 232; P3: 288)

* Number of songs getting only one vote each: 79 (Part 1: 99; Part 2: 89; Part 3: 72)
* Songs selected by...
60% or more participants: None (P1: 2; P2: 3; P3: 1)
50% or more participants: 1 (P1: 5; P2: 8; P3: 2)
40% or more participants: 4 (P1: 10; P2: 14; P3: 10)
15% or more participants: 67 (P1: 55; P2: 63; P3: 70)
10% or more participants: 109 (P1: 80; P2: 81; P3: 109)
fewer than 5% participants: 178 (P1: 204; P2: 178; P3: 178) 
* Films covered by selections: 305 (P2: 145; P3: 209)
* Top 10 films (based on cumulative total votes for songs of a film) 
Pakeezah  143
Dastak  104
Ghar  84
Abhimaan  82
Amar Prem  80
Lekin  61
Raat Aur Din  60
Razia Sultan  57
Hanste Zakhm  57
Prem Parbat  55
* Top years (based on cumulative total votes for songs of a year) 
1971  419
1970  404
1973  371
1967  347
1968  292
1969  255
1975  201
1978  164
1981  153
1974  137
1979  131
1982  131
1972  122
1983  101
1977  100

Participants (120)
अफ़लातून, Abhay Jain, Abhay Phadnis, Abhijit Deonath, Aditya Pant, Afzal A Khan, Ajay Divekar, Ajay Poundarik, Ajit Rajwade, Ali Rashid, Alind Gupta, Amarendra R Nargundkar, Amitabh Mukherjee, Amulya Nayak, Anand Kagale, Anand Tiwari, Anil Hingorani, Anil Kala, Anirudha Bhattacharjee, Anshul Chobey, Anup Pandey, Apoorv Moghe, Archisman Mozumder, Arun Sampath, Arun Verma, Arunabha Roy, Ashok Dhareshwar, Asif Alvi, Bhavita Toliya, Chetan Vinchhi, Cinemanthan, D V Shastry, Dashrath Patil, Deepak Sabnis, Devang Mistry, Dhruva Chowdhury, Dikshit Arya, Dr Durgaprasad Agrawal , Faraaj, Indra, Javed Nomani, Joy Christi, Jyotirmoy, K S Shenoy, K Vijay Kumar, K V Ramesh, Kanti Shah, Kashif A Qureshi, Kashif Ahmed, KCP, Ketan, Kuldip Gandhi, M Ahmad, M V Krishnan, M S Parth Sarathy, Mathew, Medha, Meghal, Mitesh Gandhi, M K Jain, Mohan Dwivedi, N Sridhar, Narasimha Murthy T G, Naresh Dabas, Narsingh D Agnish, Neeru, Nisha Menon, Nitin Shitole, Pooja Panchal, Pradeep Singh, Pratyush Sinha, Preetham, Qamaal Mustafa Sikander, Raaz, Rahul R Nahire, Rajarshi Majumdar, Rajendra Patel, Raju Bathija, Rashid Ali Khan, Ravi Marathe, Ritu Jain, Robin, Rohit Patel, Rpnawani, S Balasundaram, S Ganesh, Sameer Parasnis, Sancho Chandran, Sandeep, Sanjay Bhowmick, Sathya Sekar, Shalini, Shashi Hegde, Shashi Rao, Shekhar, Shrinivas Phoujadar, Somesh Mondal , Sonu, Sourav Mazumder, Srinivas Ganti, Sudesh Kumar Nirwan, Sudipta Bhattacharjee, Sujayita Roy, Sujoy Datta, Sukesh Hoogan, Swaraj Mishra, Swati Garg, Tabassum, Tamseel Ahmed , Vandana N Vidwans, Vasanth Ekbote, Vibhendu, Vijay Bhaskar Dixit, Vijay Kiyawat, Vinay, Vinayak Vaidya, Vineesh Vedsen, Vish Krishnan, Yatin Sangoi, Zafar
* Number of songs selected by each participant
Participants who selected 35 songs: 91 (76%) [in Part 1: 11%; Part 2: 30%; Part 3: 69%]
Participants who selected 30 songs or more: 103 (86%) [P1: 60%; P2: 76%; P3: 88%]
Participants who selected 15 or fewer songs: 4 (3%) [P1: 9%; P2: 4%; P3: 4%]